Back to Articles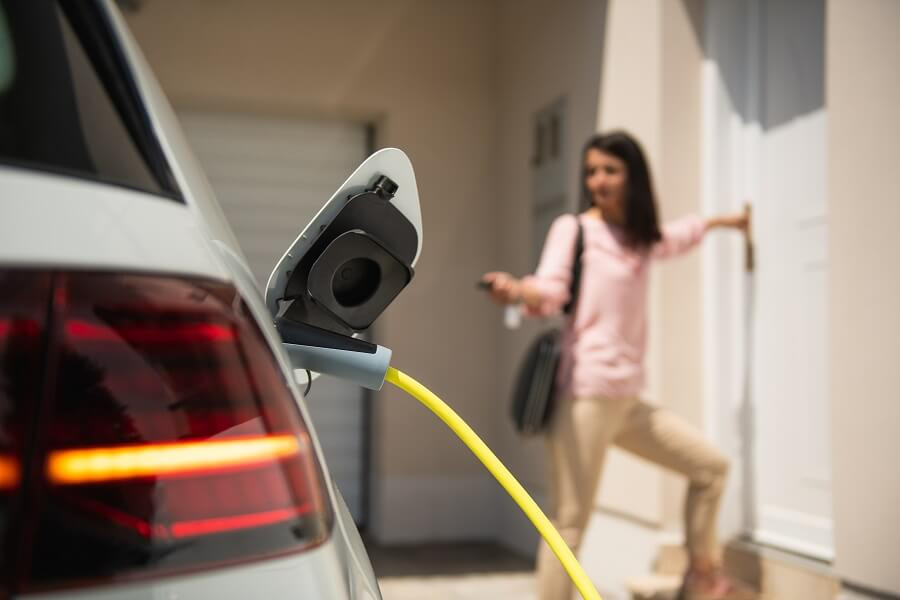 EV Charger Installation - What to expect?
When choosing to purchase your charge point through Charge Wizard, you can expect great service from the moment you order and beyond the date of your EV charger installation. Here is a glimpse of what the typical Charge Wizard journey looks like.
Choosing your EV charge point
We make sure that you can view our range of home charge points before any commitment is made. Our catalogue is clear and instantly displays key information regarding the charge points. Look out for our handy tags, you can quickly see compatibility for example with battery storage and solar charging. For a more in depth comparison, you can toggle between the charge point information and specifications. We let you know how much each charge point will cost and this includes our standard installation price. Be sure to check our standard installation guide. Once you're happy with the charge point and colour, select 'choose this charge point' to start your journey.
Getting a quote
We just need a few details before you purchase your charge point. By providing this information we can finalise your order. We also use the information to mitigate any potential complications before we attend your home to install the charge point.
Order confirmation
We will send you confirmation of your order. This will include details that you provided about the installation as well as the charge point we will be installing and which date you can expect this to happen. Once funds have cleared, we will dispatch the charge point directly to you.
Building up to your home EV charge point installation
With the information provided, we will check with local authorities to verify electric supply to your home and any considerations required before we arrive at your home. Our friendly customer services team will contact you if any complications arise, we will be sure to resolve any issues swiftly. We know you will be looking forward to EV charging at home, this is why we also send you reminders of the installation date and little things you can do to help make the installation go as smoothly as possible.
Charge point installation day
Make sure you have your charge point at the ready. Our electrician will give you a call when they are on their way to your home. The electrician will complete a risk assessment and let you know if anything else may be needed. If this affects the installation of your charge point, we will let you know everything before any work begins. Once the electrician is happy they will start to set up a circuit for your charge point. You should expect the electricity supply to be turned off whilst the circuit is being connected, your electricity supply is usually unavailable for 30 minutes but could be longer. After your charge point has been connected to the power supply, our electrician will connect your charge point to a network and set the charge point up. Following the installation, our electrician will demonstrate any applications compatible with your charge point as well as show you how to use the charge point.
Aftercare
All of our installations are quality checked and you will receive a copy of the Electrical Installation certificate within a few days of completion. Depending on the charge point you selected, you will receive a guide about the charge point including any manufacturer warranty. We hope everything continues to work as well as the day it was installed; however, if you have any issues with the charge point make sure to contact the manufacturer. For any electrical concerns or questions which may not be charge point related, speak to our customer service or send a message to see how we can help.
We've got you covered from start to finish and beyond. Why don't you go on ahead over to see our range of charge points, we'll see you soon.